Holy Cross Feast Day 2019
New Lectors - Holy Cross Feast Day - Huong Dinh, Joseph Nguyen, Suu Nguyen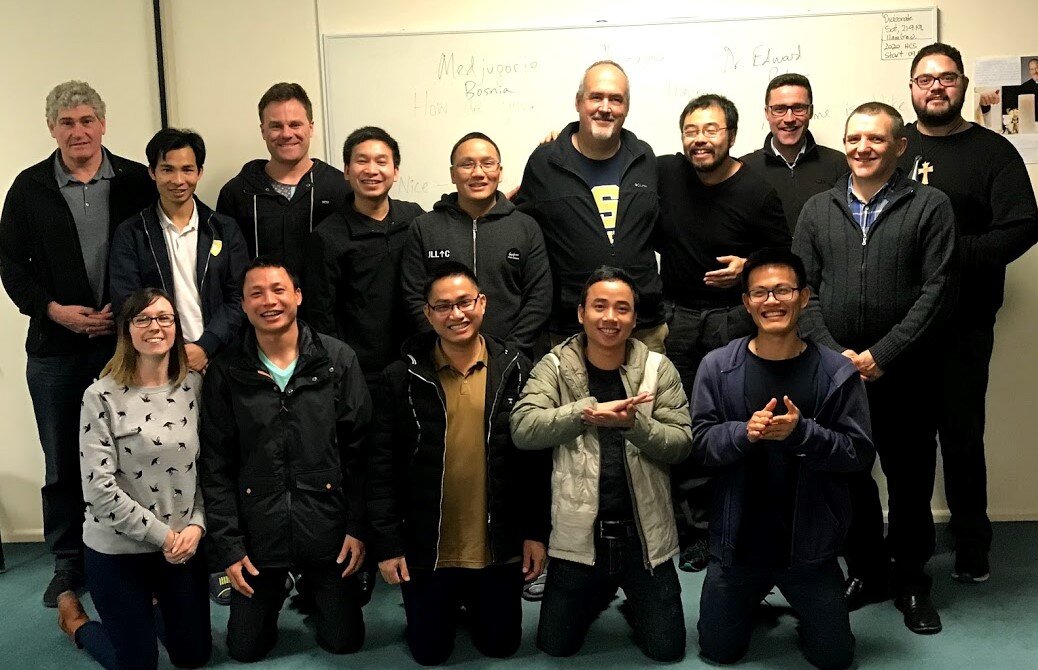 Learning NZ Sign Language with Rachel Marr, Eric Matthews & Fr. Mike.
Seminarians attending deaf community Mass celebrated by Fr. Michael Dipcek from America. One of only twelve deaf priests in the world.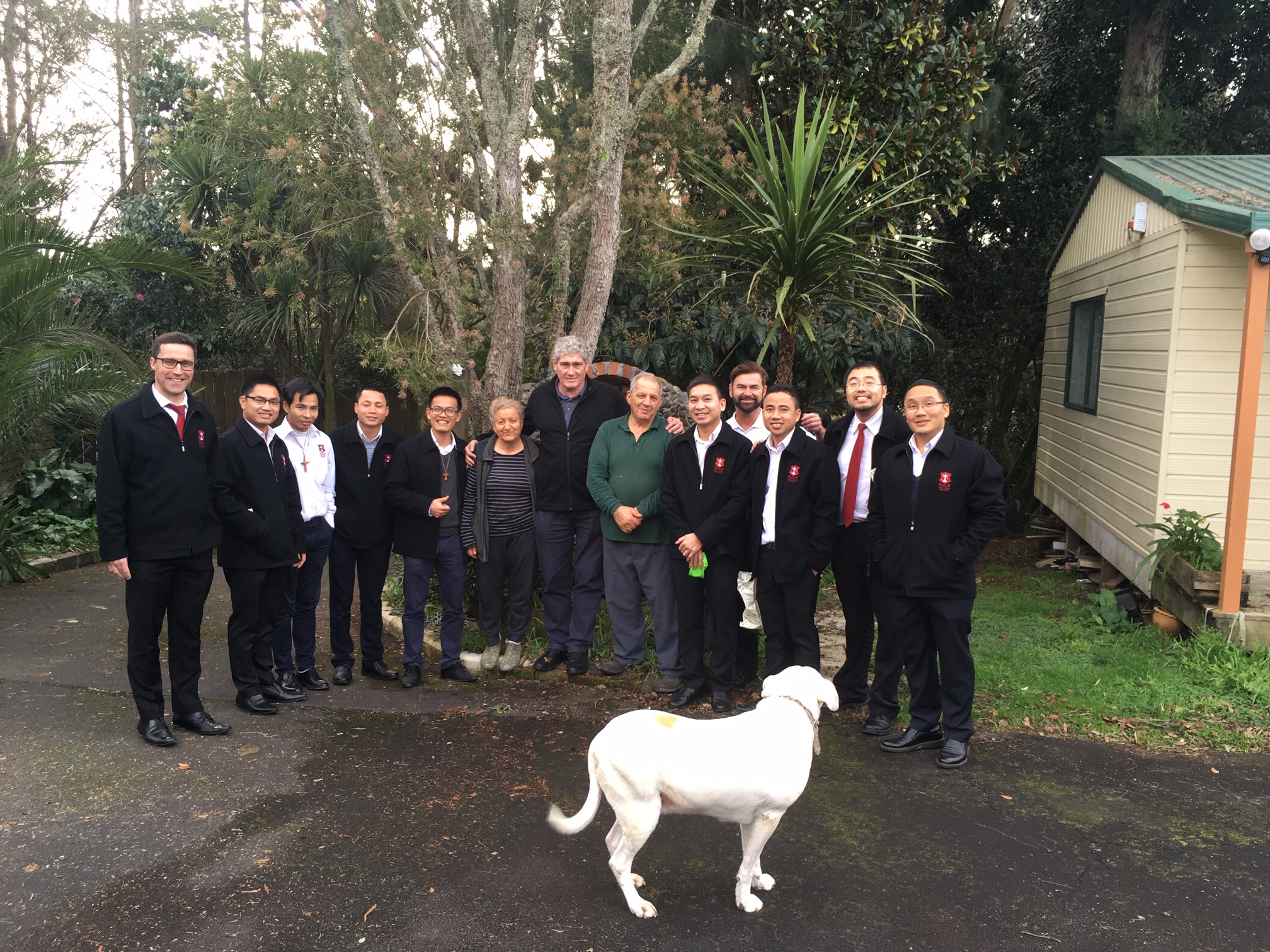 Jiries & Marcelle Giacaman Wood Carvings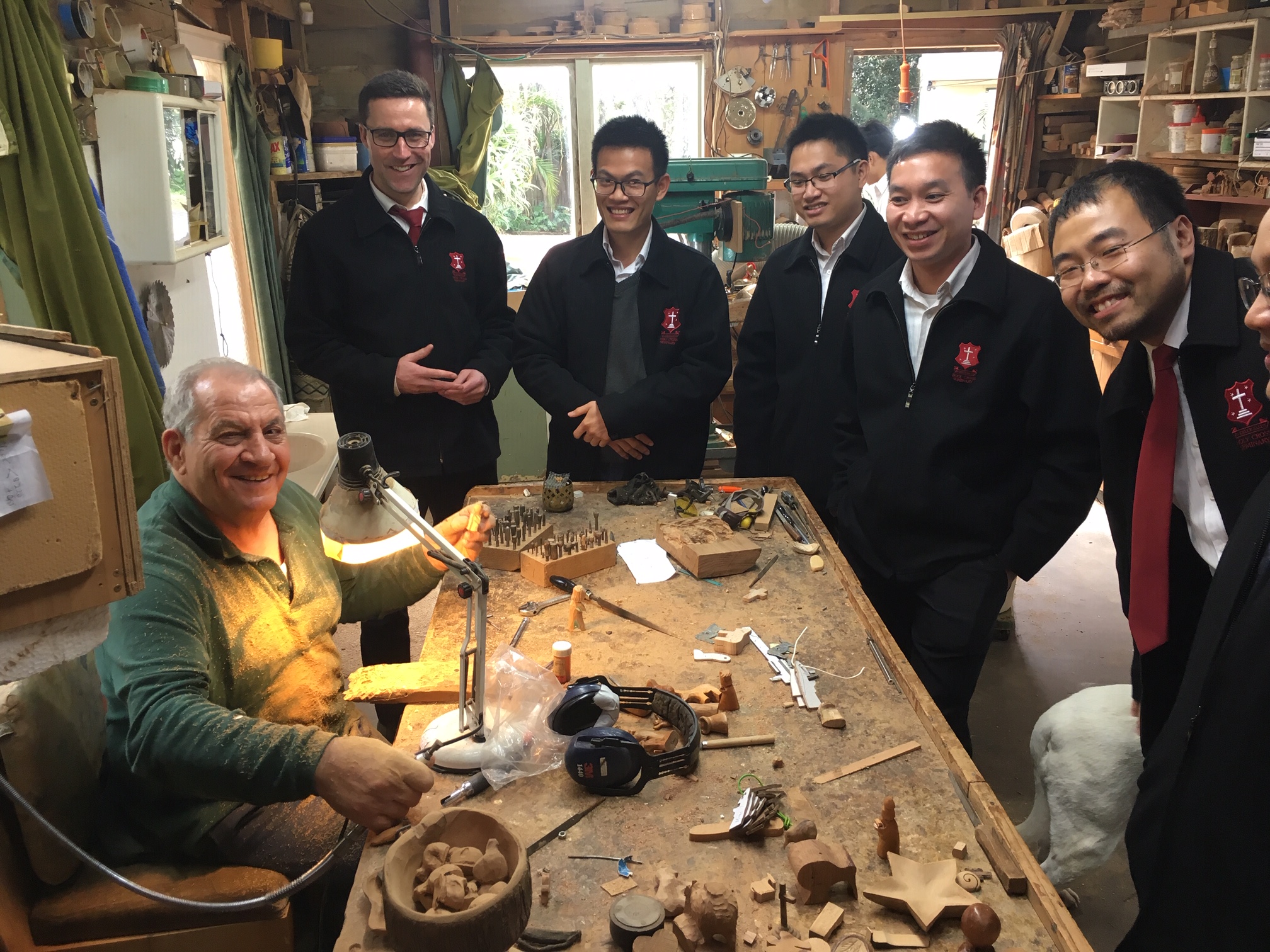 Students Visiting Jiries Giacaman Woodcarving Studio
Samoan Mass at St Joseph's Grey Lynn
Founders Day Mass May 2019 - New Acolytes Alfred, Adam, and Monty with Bishop Pat
Romano being presented for Candidacy by Bishop Pat at Pukekohe Parish
Diaconate of Vui Hoang, Matthew Gibson and Martin Wu with Bishop Steve Lowe
Matt, Vui and Martin after Diaconate
First Year Students Speech Night
Evening Talk with Jim and Joan Bolger
Farewell to Sr. Joan with some of the students she has helped through GSC.
Dawn Service - Anzac Day 2018
Trung cleaning the statue
Holy Cross Seminary BBQ 2018
Tony and Anthony Diaconate - 30th September 2017
Tony King- Archer and Anthony Trenwith - Diaconate 30th September 2017
Pig on the Spit - Saturday day off.
Christchurch Ordination 1st July 2017
Christchurch Ordination July 1st 2017 - St Mary's Pro-Cathedral
Newly Ordained Fr. Graeme Blackburn, Fr. Alister Castillo, Fr. Huynh Tran
BBQ burnt Sausages - cooks night off.
Fr. Brendan Ward lays hand on Cirilo.
Some of the staff and students at Cirilo Barlis' Ordination - Wellington May 2017
Cirilo Barlis Ordination 2017 Wellington Archdiocese
Good Shepherd College Graduation June 2017
Holy Cross Tuesday Night Soccer Team - 2017
Bishops Charles and Owen with our new Acolytes - May 2017
Simone Masanga is awarded the Cultural Evening 'Best Dish' of 2017 - he cooked a Tongan Curry.
BBQ at Wenderholm - February 2017
Hamilton Diocese Hikoi - Feb 2017
Hamilton Diocese Hikoi - Tauranga 2017
Diaconate Ordination of Graeme, Alister, Cirilo and Huynh - 2016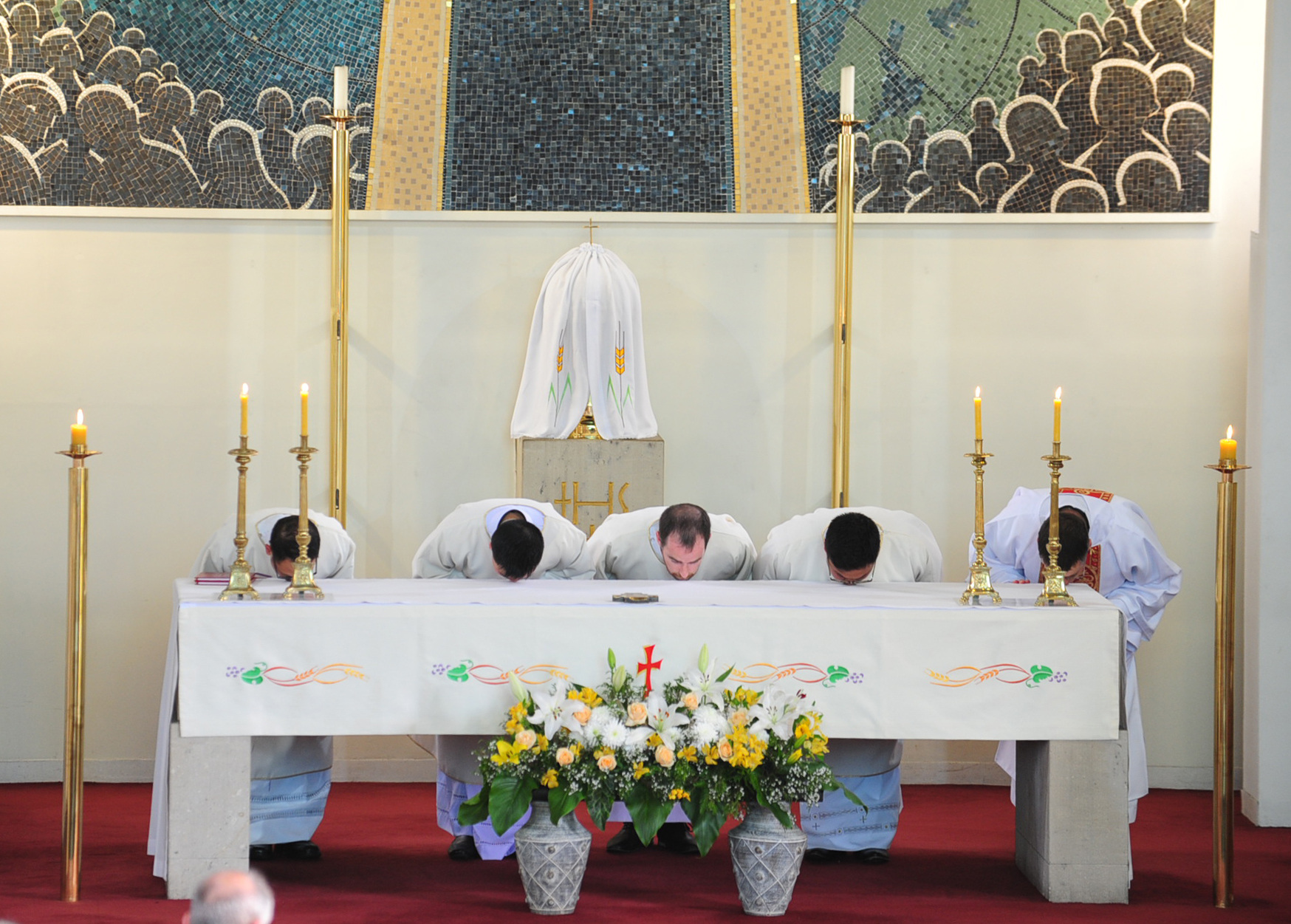 The four newly ordained deacons with Cardinal John Dew - 2016
Dinner Vietnamese style 2016
Night out Bowling October 2016
Fr Alan Robert's Final Mass as Sprirtual Director for HCS - Nov 2016
Morning Mass in our chapel.
End of Vocations Tour - Bluff - December 2015
Mass at Totara Point - where Bishop Pompallier celebrated the first Mass.